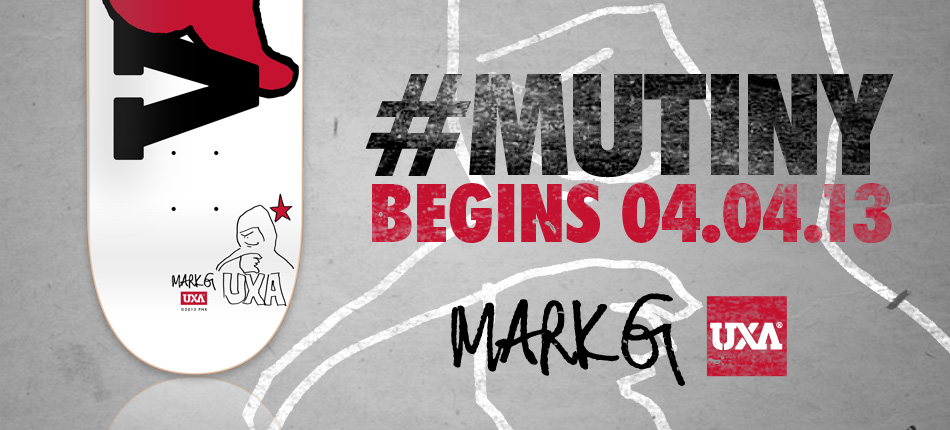 Mark Gonzales "Mutiny" Artist Capsule for Spring 2013 by UXA.
Mark has inspired generations to push their artistic expressions on a skateboard. Mark's epic Krushitude embodies UXA to its core. We are honored to have worked with such an artist and esteemed street skateboarding legend. The Mutant Artist capsule by Mark Gonzales for Spring 2013 will include two collector deck designs in limited edition, specialty tees, raglans and a camp cap with subtle snakeskin details celebrating "Year of the Snake".
The Mark Gonzales Mutant artist decks will be available in 3 sizes: 7.9" / 8.18" / 8.43". All Hail, UXA.